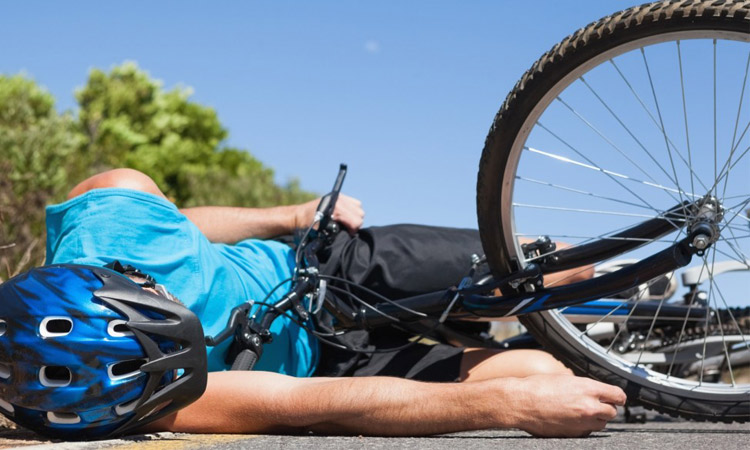 Riding a bicycle keeps you fit and healthy and is also good for nature. But what happens when you are involved in an accident while riding a bicycle? Obviously, you might get injured due to someone else's mistake. However, you deserve compensation for your damage as well, and for that purpose, you need to hire a bicycle attorney or a personal injury lawyer in Burbank, who will guide you and support you in getting the claim for your damage. At BNG Legal Group, we have bicycle specialist attorneys who can surely resolve your case so that you get compensation.
Bicycle Accidents Lawyer in Burbank
People these days are more attracted to bicycles and we all know the reason. However, the streets of Burbank are getting busier with bicycles, which is the reason why there is an increase in the number of bicycle accidents. Some people think that bicycle accidents are not major so why hire attorneys?
When you meet with a bicycle accident and someone else hits you, the injuries can be major, and this is why you deserve the compensation. Such cases can be complex but our Personal Injury Lawyer in Burbank for bicycle accidents at BNG legal group can help you for sure.
The Need for Bicycle Attorneys after the Accident
The accident on the bicycle can be huge or small, or maybe the injuries you get can be deep or not, you must talk about the accident. The reason is that these attorneys will help you in getting the justifiable amount of money that you may have spent while getting the medical treatments to cure your injuries. Bikers are less protected, but the team of expert lawyers at the BNG Legal Group Law Firm will support you for sure.
Even the bicycle collisions can be covered by the professionals when you hire them. The results will be assured when you choose us for your lawsuit.
Lawyers will Help you in proving your Bicycle Claims Easily
Hiring Professional Lawyers from BNG legal group will benefit you in many different ways. One of those and most important points when you hire us is that we help you in proving your claims. The attorneys will help in gathering the evidence to make your case stronger. The reason for the accident can be anything mentioned below:
Improper Designs of Lanes
Improper Design of Bicycle
The Driver hits you with a Car
Collision from a Slope or any other place
Aggressive Driving
Drinking and Driving
Opening the Doors of Vehicle in the Path of Cyclists
The Lawyers of the BNG Legal Group will help you in getting financial compensations after you get involved in an accident due to the above-mentioned reasons. The medical loss, cycle damage, or any other damage caused by this accident can be recovered as our lawyers will use some strategies as well as the evidence to prove the truth.
When it comes to lawsuits, we make certain that we deliver on our promises.