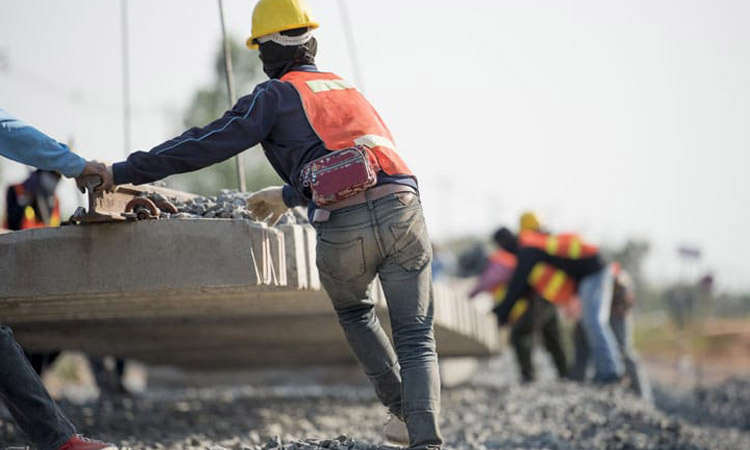 Construction Accidents are common at construction sites and one of the most dangerous jobs a person can have is the construction job as it frequently causes serious injuries which are typically covered by worker's compensation insurance. In this field the worker has to constantly work in a dangerous environment, constant exposure to heavy vehicles, also work in the toxic chemicals and various other hazards are faced in the everyday life of the person working on construction site. The state government has regulated these jobs to protect the workers but certain employers ignore them to save time and costs.
This surely puts a higher risk to workers' lives and thus becomes important to fight against such employers and cover all the expense of injury or loss caused with the help of construction accident lawyers.
We have a well-earned reputation as we have dedicated attorneys to fight the case of injured construction workers and help them compensate for all the loss suffered. In case you suffered such loss you will definitely require dependable service and thus contact BNG Legal Group and speak with a construction accident attorney.
Who is liable in a Construction Accident?
If the organization takes proper care and provides safety in place for all the workers by following proper protocol giving much importance to their lives the accidents taking place will be very much less. But in case the accident happens then the injured worker can get the benefit of lost wages or a medical expense. However, the injured worker can file a lawsuit against any party of the organization causing negligence. It can be anyone who can file a lawsuit against whether he/he is owner, supervisor, architect, engineer, machine manufacturer, anyone you think is responsible.
Even if the worker died in a construction accident, surviving family members can file a lawsuit and get justice. As we clearly understand the physical, emotional, and financial challenges faced and can help you get justice. You have the complete right to hold careless people or the ones who are responsible for the results of their actions.
What are the common injuries and causes of Construction Site Accidents?
Common injuries sustained from construction accidents
The most common injuries that can cause danger to workers and lead to serious accidents include:
Spinal Cord injuries
Broken bones
Paralysis
Loss of eyesight
Fractures
Burn Injuries
Traumatic Brain Injury
Muscle tears
Heart attacks and strokes
Death
The Reasons for These Accidents to Take Place can be Any of The Following
Faulty Equipment
Slips/Falls
falling heavy objects
Fire/Explosion
Respiratory disease
If faced with such loss do not suffer due to someone else's negligence? Call our professional lawyers right away and get the proper assistance during your litigation. Our experienced lawyers will come up with the best ideas and tactics so that you win the case without any hindrance.