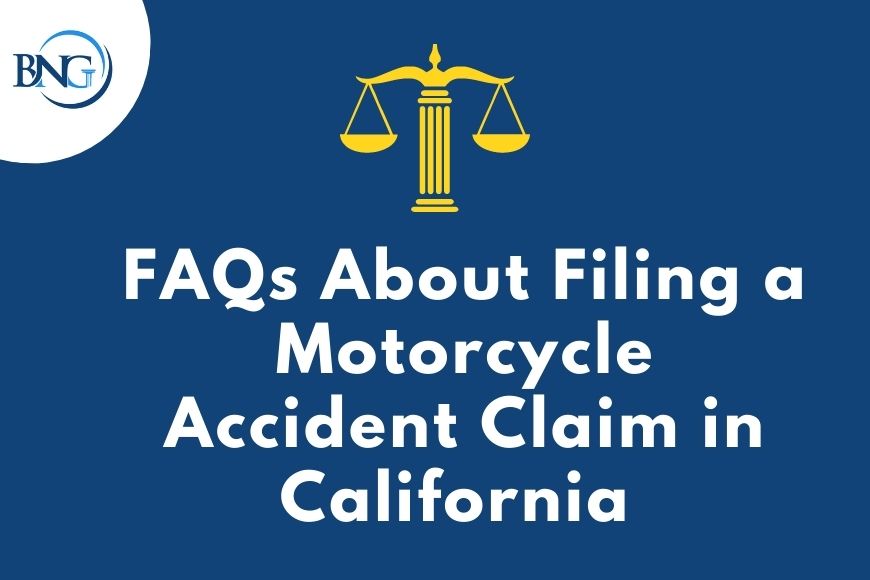 The Bureau of Transportation statistics reported approximately 13 car accidents occur somewhere in the Unites States every 60 seconds. This means there are about 6.75 million accidents each year across the country. This includes motorcycle accidents, which are inherently more dangerous.  
Major Questions About the Filling of Motorcycle Accident  Claims:
Generally, after a motorcycle accident you may have serious injuries and questions on how to handle the incident properly. It is always a great idea to consult a personal injury lawyer in your area to understand your rights.  
When can I sue the at-fault party after the accident.
After the accident, you can immediately file a complaint against the responsible individual for the accident. However, that may not be the best route to take on handling your accident claim. Personal injury matters have a procedural aspect to it that need to be followed, this is where personal injury lawyers come into the picture.  
Filing a lawsuit is not cheap and simple, with hefty court fees and filing fees, it may be better to discuss claim with attorney to understand what legal route best fits your case. 
What will help my claim after a motorcycle accident?
After a motorcycle accident, it is important to seek immediate medical care if injured. It is also recommended to go to your primary physician to get checked for any unknown injuries that may surface later in time. Furthermore, gather evidence will help you and/or your attorney to properly manage your claim. Some forms of evidence are: 
– Photos
– Witnesses
– Video Footage
– Police Report 
It is highly recommended to discuss your claim with a personal injury attorney prior to opening a claim with insurance and/or speaking with anyone from the insurance company. 
What can I recover from a motorcycle accident? 
Whether you retain a personal injury attorney or not, you as the victim of an accident are entitled to recover for your loss. Some of the compensation you are entitled to are:  
– Current Medical Expenses
– Pain and Suffering
– Future Medical Expenses
– Lost Wages
– Property Damage
– Loss of Use
– Diminished Value  
Retain an experience personal injury attorney
BNG Legal Group is a firm with an experienced team that will handle our claim from start to finish. We take a personalized approach for each one of our clients as each one of our client's facts are different. We are happy to discuss your claim and provide you with advice.  
Related articles : Tips on Filing a Personal Injury Claim