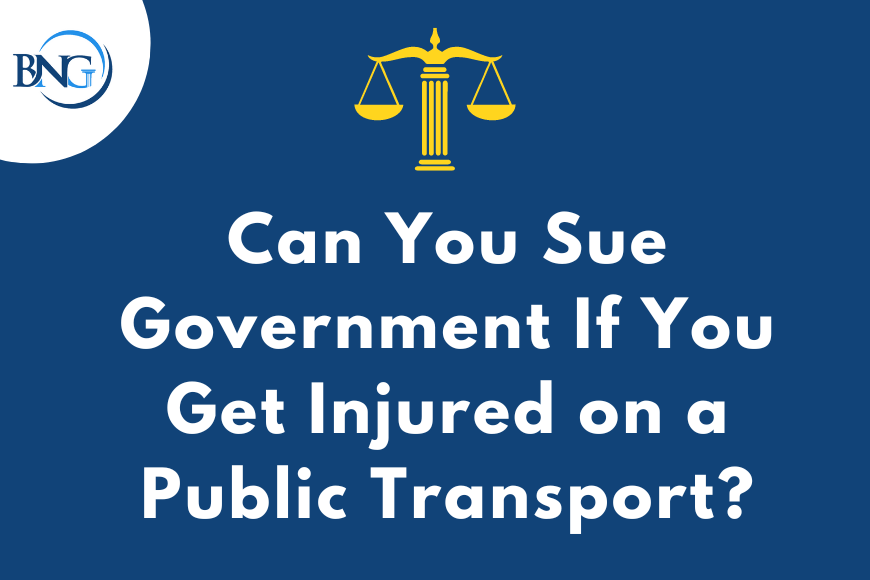 Many of us use public transportation every day like buses, metro trains, etc., as per the need. But what if you get injured on that public transport? Public transportation accidents result in roughly 18,000 injuries and 240 fatalities each year in the United States. About 80 of those fatalities are related to commuter or light rail systems, another 80 or so are bus-related and about 60 involve heavy rail transport.
California Legislature enacted a law "The California Tort Claims Act (CTCA)" to protect the state government from liability in certain personal injury cases. The law states that, generally, a public entity is not liable for an injury by that public entity or any of its employees. This is known as "Sovereign Immunity."
EXCEPTION: The law has several exceptions that provide injury victims with a limited opportunity to bring a claim and seek monetary damages.
Generally, a victim must provide proper notice of a claim within six months of the injury or accident.
What Damages Can You Recover?
A victim that was injured because of government negligence (fault), may recover financial compensation for his/her injuries. Such compensation may include:
– Medical Bills
– Loss of Income
– Property Damage
– Pain & Suffering
– Future Medical Expenses
Below are some examples of claims:
– Car Accidents
– Bus Accidents
– Burn Injuries
– Slip and Fall Accidents
– Medical Negligence
– Sports Injuries at School
How to File a Claim Against Government?
To file a claim against the Government, the injured individual must give proper notice of the claim. This may include filing a report and/or sending a letter which may suffice proper notice. Generally, Government agencies have claim forms that individuals can fill out to provide notice of the claim.
If you require a help of Personal Injury Lawyer then you can contact BNG Legal Group which have a 10+ years of experience in legal service.
Related Article: –
Tips on Filing a Personal Injury Claim